Welcome to

Advanced Safe & Lock, NNY, LLC

(Formally Advanced Safe & Lock)

Woman Owned Since 2018

(Home of Professional Service)

Insured

Originally founded in 1973 – Over 40 years securing Northern New York

34646 Carter St. Rd., LaFargeville, NY 13656

E-Mail – advsl@imcnet.net
| | |
| --- | --- |
| Watertown | LaFargeville |
| 315-782-0912 | 315-658-2368 |
Safes & Locks – Sold – Installed – Repaired
Locksmith – Safe Technician
Like us on www.facebook.com
Safe & Vault Combination

Change Includes service

check to prevent problems

Safe Sales

Locks Rekeyed

Exit Devices

Handicapped Approved Locks

Electronic Safe Locks

Locks Installed

Door Closers

Access Control Locks

Safe & Vault Repair

Mechanical Safe Locks

Master Key Systems

Dead bolts

Specialty Locks

Safe & Vault Opening

Safe Moving

Restricted Key Systems

Removable Core Locks

Including Large & Small

Format & "Best" style cores
Serving: Watertown, Philadelphia, Alexandria Bay, Wellesley Island, Clayton, Chaumont, Cape Vincent, Dexter, Sackets Harbor, Sandy Creek, Adams, Henderson, Carthage, Henderson Harbor, Evans Mills, Theresa, Antwerp, LaFargeville, Hammond, Gouverneur, Copenhagen, Lowville, Harrisville, Boonville, Jefferson County, Lewis County, Western St. Lawrence County.
Our highly trained people using modern up to date equipment can perform tasks that others are unable to. The head technician has over 40 years experience in all fazes of commercial Lock work and Safe/Vault work. We have equipment most shops don't have and actually manufacture some parts if needed.
We rekey locks to prevent former keys from entering and do master keying for schools, apartments, factories and other facilities needing multi level keying. We offer key and lock systems that are hard to copy and restricted systems to prevent unauthorized duplication. We install and repair many different types of locks including deadbolts, handicapped levers, exit devices, door closers, access control and much more. We open and repair Safes/Vaults. We upgrade safes from mechanical to electronic locks and we move safes.
Safe opening is an art in its own. We can sometimes dial the safe open when the lock fails to open using special skills. If the safe requires being drilled we use special carbide drill bits and diamond drill bits to penetrate a variety of hard materials that prevents a standard drill bit from being used. We have special drilling equipment that exerts pressure on the drill bit and we have optical devices for looking in the hole that sometimes looks off at an angle. Generally the safe can be repaired and reused after drilling. Many safes will not show that they have ever been drilled depending upon age of safe and why it has to be drilled. We also convert safes with mechanical locks to digital locks.
Safe moving can be deadly if not done properly. We have highly specialized equipment for moving safes and highly trained staff. Safety is always a major concern in safe moving.
We do custom master key systems to meet the needs of the customer. Master keyed locks can help restrict what areas people can get into yet allowing people with authorization to enter all areas or larger areas. Some master key systems can be very complex.
Key control is very important as it prevents unauthorized duplicates from being made. We offer several options for key control including patented lock systems to prevent unauthorized duplication. Key control is more than stamping "Do Not Duplicate" on a key as that often means little.
Lock and hardware installation is not as easy as many think. An improperly installed lock will not work properly and will shorten the life of the lock. We see a lot of locks, exit devices and door closers that are not properly installed. We also see a lot of doors not properly installed that will also affect the life of the lock and the door. We have special equipment to assist in installing locks and one brand of exit hardware. When we can't use the special tools we have to do it with measuring. Our years of experience have taught us how to avoid mistakes and ways to make the job go better.
We try to match the hardware needed for the application and often will give the customer more than one option. We also try to be price conscience on hardware being recommended with out sacrificing quality. We can offer several brands and deal with several supply companies to meet the customers' needs.
There are many forms of access control. Access control is based around customer needs and what the customer is able to spend to meet those needs. Access control provides convenience and can limit who enters when and can also record when they entered. Access control can be achieved with stand alone hardware in some cases and other cases will require hard wired systems with a central computer control unit that can be tied to the office computer for management of the system and audit trail.
We repair locks when repair is possible. Often repair is tied to correcting bad installation problems. Sometimes finding an acceptable replacement if the lock can't be repaired can be challenging.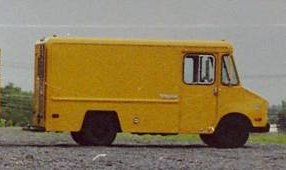 Web Page by JJ Stocker Co for Advanced Safe & Lock LaFargeville & Watertown NY